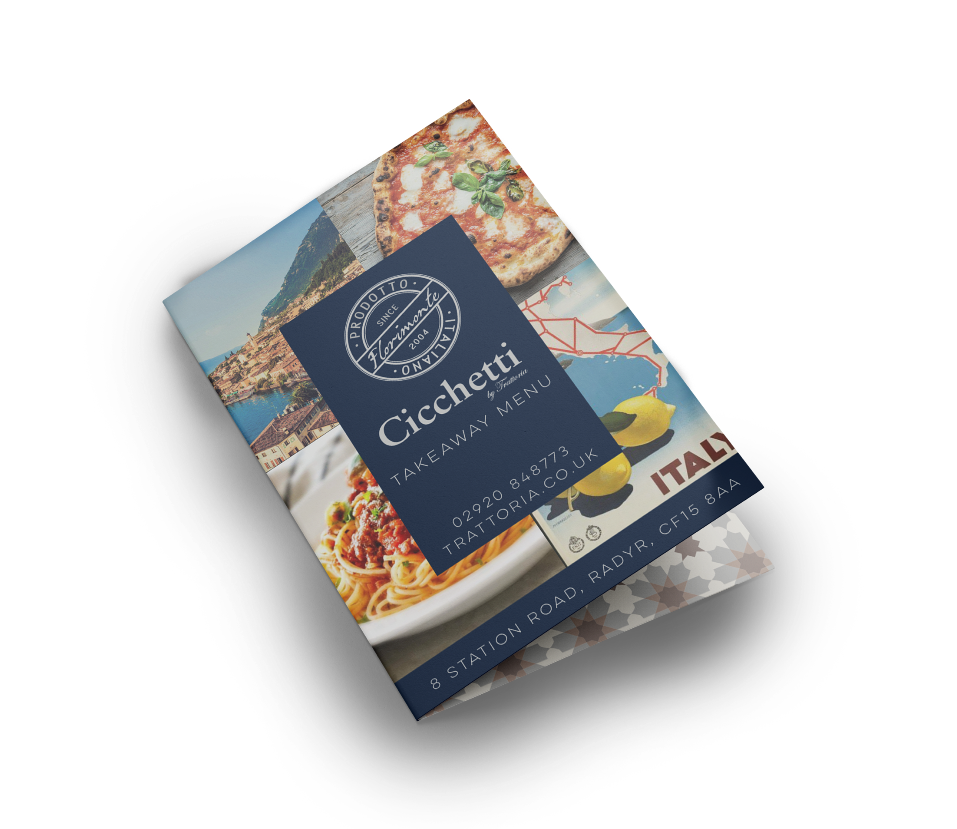 The first impression of a restaurant is through its menu. Make yours as unique to stand out from other restaurants. We offer in house design to push your brand even further.
Finished Sizes
A4 Long Edge ……………. 210 x 297mm
A5 Long Edge ……………. 148 x 210mm
A4 Short Edge …………… 297 x 210mm
A5 Short Edge …………… 210 x 148mm
A3 …………………………….. 297 x 420mm
Custom Sizes Available with pages
Stock Options
– 350gsm Silk
– 350gsm Uncoated
– 150gsm Silk
– 150gsm Uncoated
Other stock available
Cover Options
– SELF COVER
– 200gsm Silk
– 350gsm Silk
-350gsm Uncoated
Lamination Options
– Matt Lamination
– Gloss Lamination
– Soft Touch Lamination
Lets start something new...